And now for something completely different!
Regular readers ("hello mom") may recall that I visited the latest Derby Show held at a new venue at Castle Donington with my brother and old mate Ade. There we played a small demo of Warlord Games new'ish WWII rule set Bolt Action. After a game in which we somehow managed to completely wipe each other out Ade and myself decided to invest some of our future time and efforts in this game system. Ade bought the rules there and then. As mentioned previously, Ade intended to go with US forces and his rather spiffing first lot of figures can be seen here.
I however opted to take on the mighty Red Army, purchasing a box of The Plastic Soldier Company's (PSC) plastic 28mm WWII 'Russian Infantry in Summer Uniform' from Wayland's Forge in
Birmingham
. Leaving the shop I noticed Warlord Games (WG) plastic Russian set and went back and bought those as well, justifying the purchase as I wanted to recreate the 'human wave' effect in games as cheaply as possible.
The Plastic Soldier Company's set has a certain retro charm but suffers from a lack of sharpness of detail compared to the figures in the WG set. I believe the masters were designed for 1/72 (20mm) scale and then scaled up to 28mm but suffering in the process. I'll detail the box contents once I've finished at least one lot of sprues worth of figures.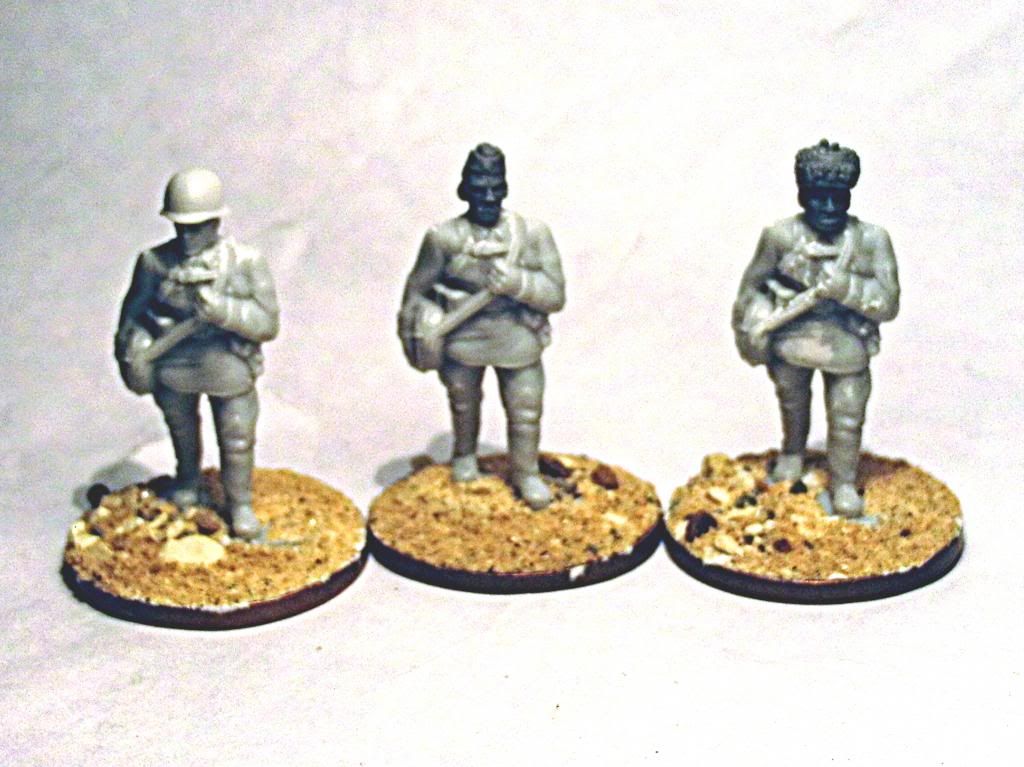 Added Russian

M52 helmet &
Ushanka fur hat (even if he is wearing summer uniform).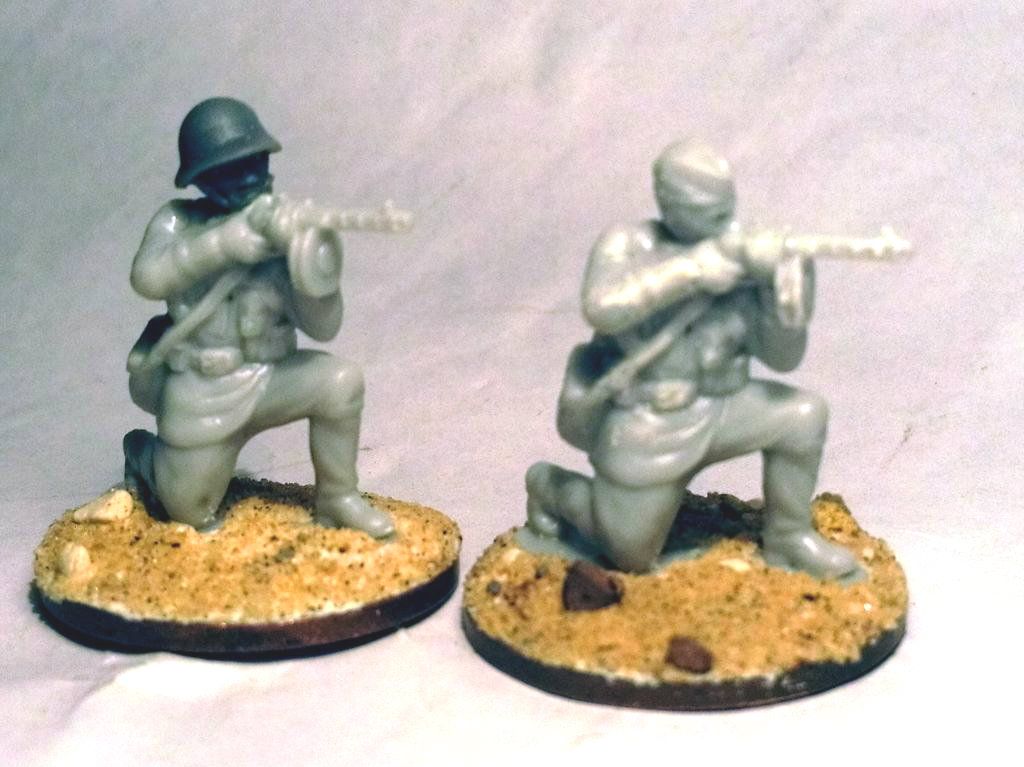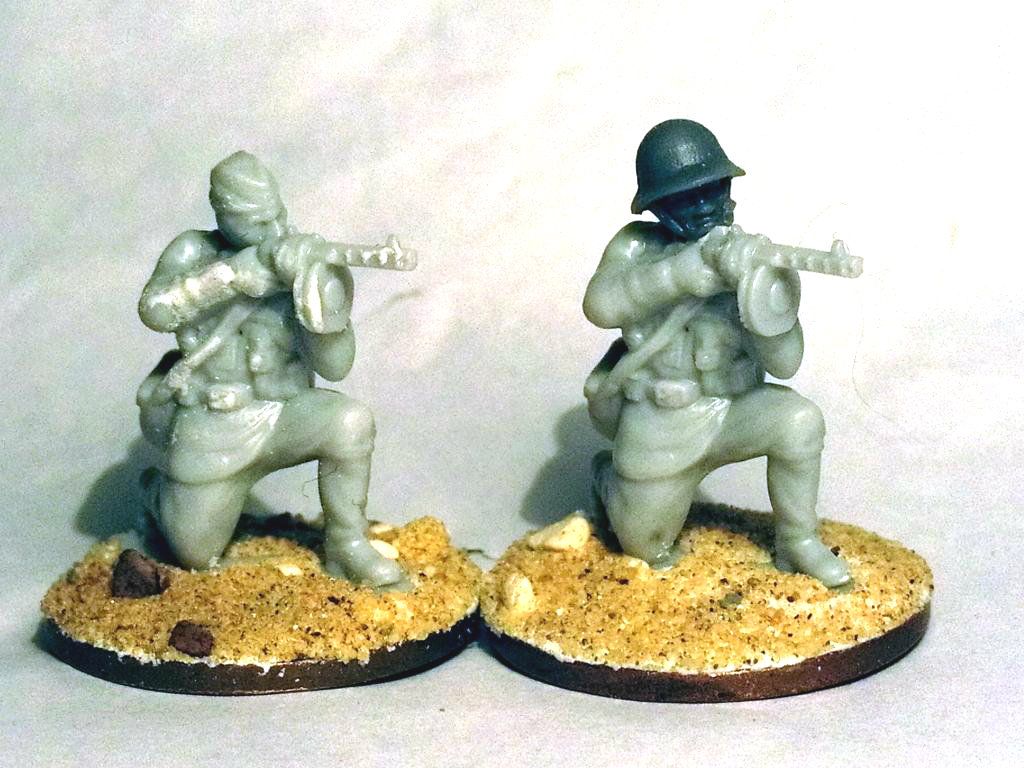 The box set contains three identical sprues but the majority of figures are single mouldings, not multi pose like WG but regular readers ("hello again mom") will know I enjoy chopping and changing figures whenever possible as I like to add some variety to my red horde. Having numerous spare heads from the WG box I decided the chop and change at least one of the three figures per sprue.
In this first batch I've only changed the heads (and a single hand), I hope to modify a few other bits and pieces with other figures. All the original, unaltered, miniatures are the first figure the left hand side (except for the second photo because I forgot) but hopefully the differences should be obvious.