The Collegiate Church of Saint Mary in Warwick is a short walk from the famous castle that the town is probably best know for. As opposed to the wool churches of East Anglia this is very much a war church, built on the profits of ransoms taken during the Hundred Years Year, most notably by Thomas Beauchamp (1313 - 1369), 11th Earl of Warwick.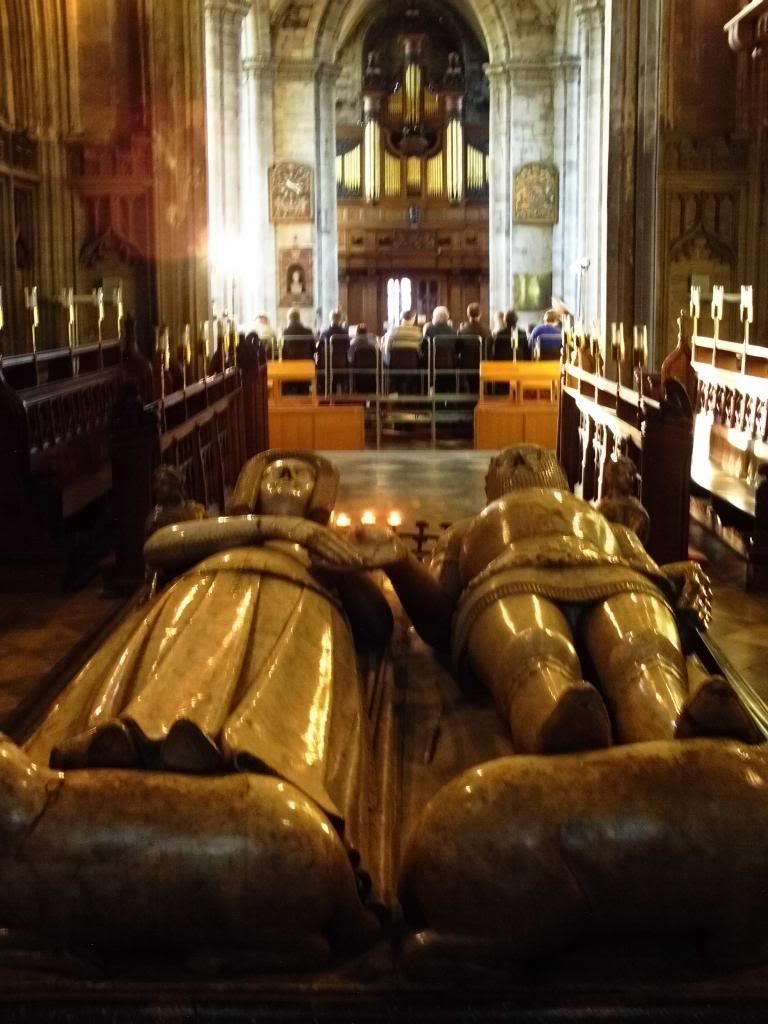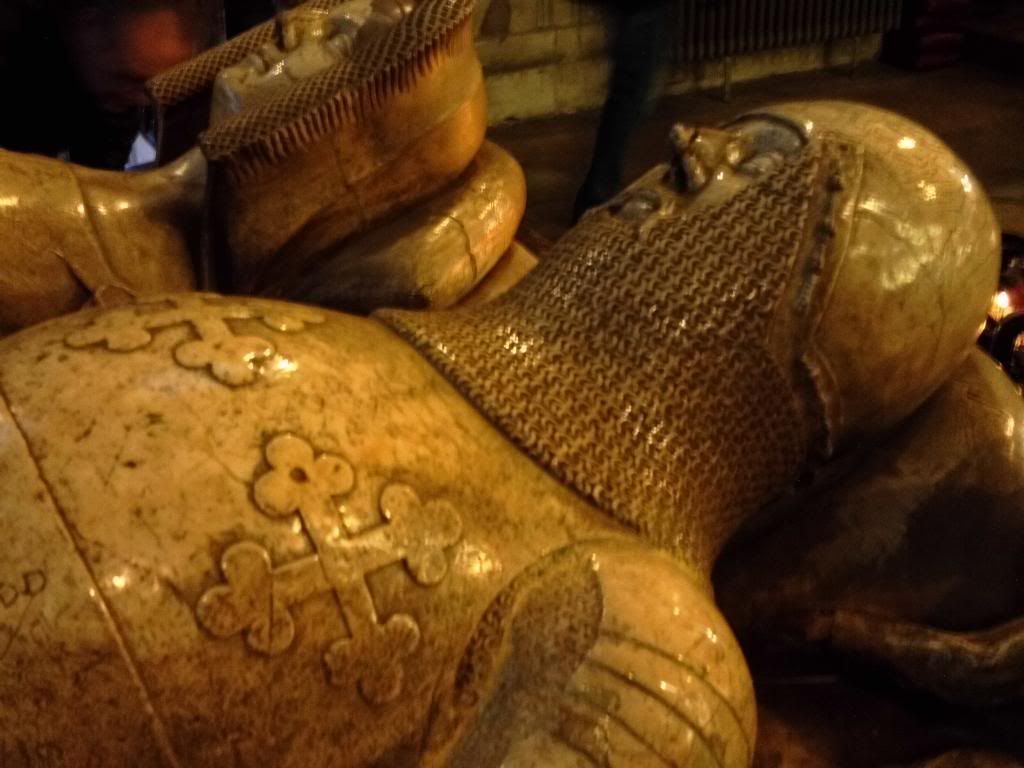 The church dates back to 1123 and was built by Robert de Newburgh, Earl of Warwick. The most notable remnants of this part of the church can still be still seen in the crypt.

Beauchamp was one of the most powerful English military commanders in the 14thC, he was Marshall of England for over twenty five years until 1369. Knighted aged eleven along with his brother Guy in 1345 Thomas Beauchamp went on to fight in all the French wars of King Edward III. He fought in the Black Prince's division, acting as his literal guardian, at the battle of Crécy in 1346 and ten years later commanded the vanguard and Guyennois contingent at Poitiers in 1356. At the battle of Poitiers, along with Lord Cobham, Warwick escorted the captured French King John II and the king's son Philip to safety. He was able to ransom Archbishop of Sens and the bishop of Le Mans for well over £8000, an astronomical sum at the time, using the money to rebuild the Collegiate Church of Saint Mary.

He became one of the founders, and was invested as the third Knight, of the Order of the Garter in 1348.

He married Katherine Mortimer, daughter of Roger Mortimer, 1st Earl of March producing five sons and ten daughters. The fact that the effigy show the couple holding hands is probably not the romantic gesture we would like to imagine today but more symbolic of two very powerful family dynasties uniting through marriage.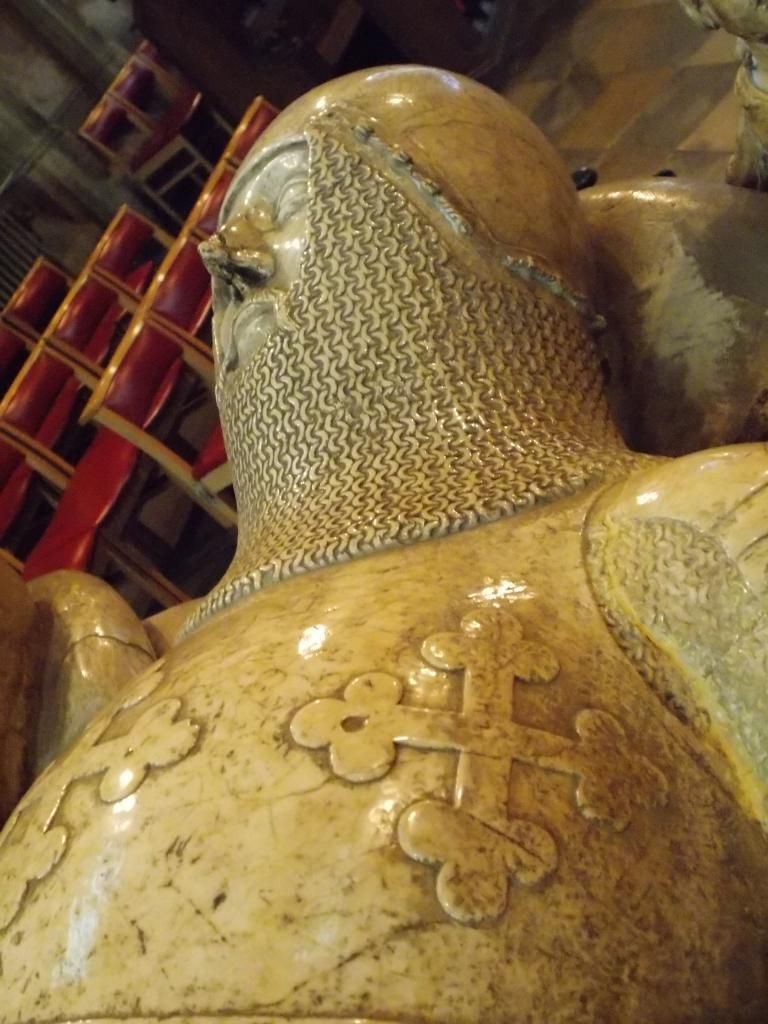 Thomas Beauchamp, 11th Earl of Warwick arms were: gules, a fess between six cross crosslets Or.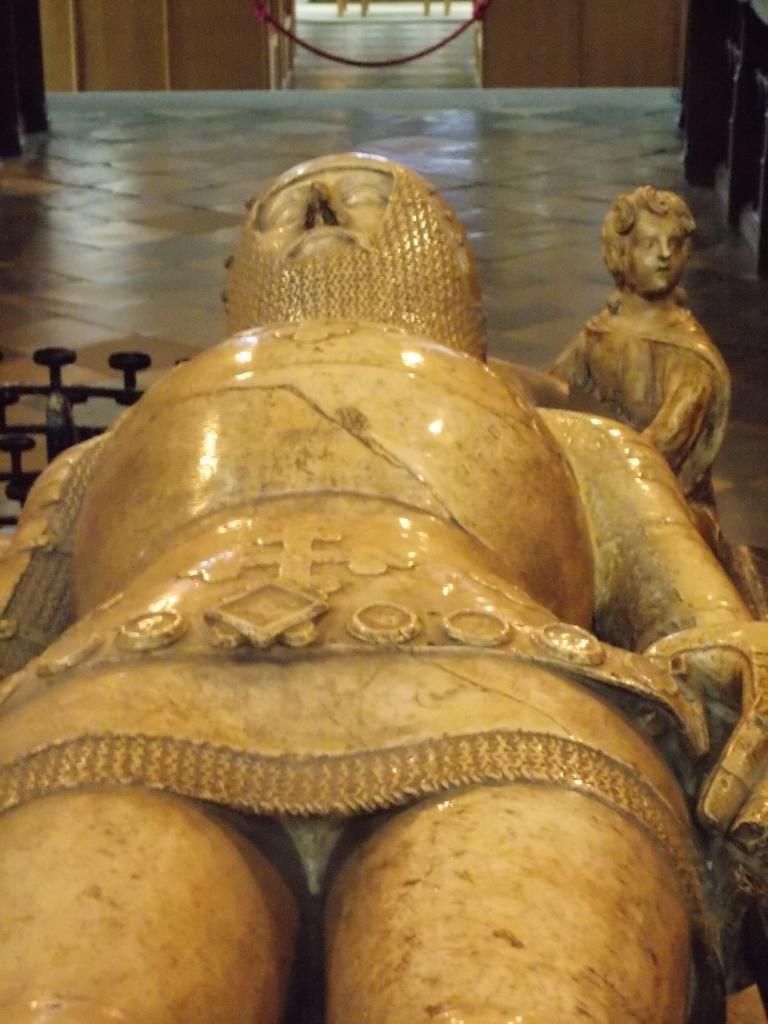 Beauchamp died in Calais on 13th November 1369 aged 56.
The next post will illustrate another famous occupant of this church.